HOW TO STREAMLINE ENGAGEMENT ACROSS 1+ MILLION MEMBERS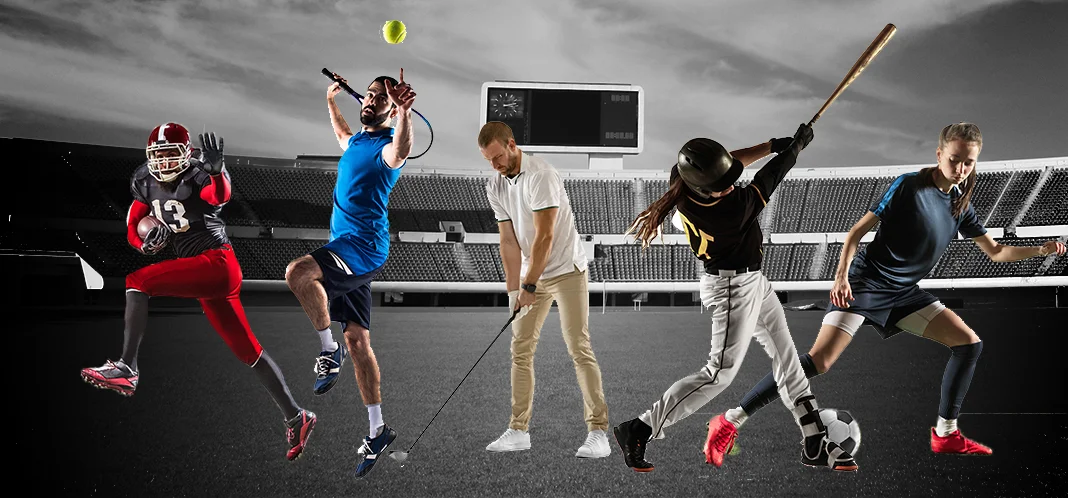 THE BACKGROUND
Our client is an important player in the sports industry who managed to digitally bridge the engagement between federations, clubs and members so that everyone can focus on their sport.
With an extensive knowledge of the industry, he saw the need for a solution that would integrate all key functions into a single software to organize sports.
THE CHALLENGE
Our client noticed that federations often fail to show their added value to the clubs. The latter face a great administrative burden when it comes down to recruit and retain volunteers. The members don't have easy access to scores, ratings, schedules, personal calendars, and relevant content. Therefore, our client needed a solution to unify the management of clubs and federations.
Many federations used different digital tools for specific functions: competition, administration, finances, team management etc. Time, energy and money were lost because these tools were not connected. Employees had to browse through every specific app to input data, generate reports or communicate important aspects to their public. The solution needed to help federations and clubs manage with ease every administrative aspect.
The software also needed to improve the way people experience their sport. The goal was to streamline engagement across all the sports stakeholders.
Our client wanted the solution to be fully adaptable to every type of sport. "Generic" was an off-limit word. It needed to be tailored to every type of federation or club: athletics, judo, rowing, rugby etc.
THE SOLUTION
To answer all our client's needs we developed a performant cloud-based web application that moves federations and clubs from admin-oriented to service-oriented. It successfully integrates all key functions of each sport for easy management and streamlined engagement.
The web application we developed connects and aligns clubs to their federations and vice versa. It integrates processes and operations to achieve a seamless communication flow.
The software integrates all digital tools federations used before when managing their clubs. It provides a 360 degree view around processes and members. The platform streamlines the administrative flows regarding competitions, calendar, invoicing, sponsor management, push notifications, video content, accommodation, event management, juries, courses and so on. We provided federations with a single-source-of-truth.
Besides streamlining processes, the web application directly and indirectly reduces cost for the federations. The management now requires less administrative effort, therefore less manpower and time. It requires no additional costs with other 3rd party tools, therefore it directly impacts the costs. It centralizes communication and avoids human errors.
When used by a club, the web application eases the lives of professionals and volunteers and increases the convenience and enjoyment of members. It provides an easy online membership management which allows admins to organise and manage members using groups or labels. Moreover, clubs can also manage volunteers, parents and jury members.
The platform provides clubs with an easy and accurate financial management. It provides one-click invoices and payment in installments is easy to set up to.
Training and events are also easily managed. The admin can create different training groups and send the calendars to each member involved. They can set a maximum number of participants and link a price to an event. Members can indicate the presence of an event throughout the app. It is possible for a club to manage and schedule volunteers, i.e. assign roles during an event or a competition.
The web application is a multi-tenant one. It is currently being used in sports such as football, mountain climbing, judo, rowing, athletics and rugby. It is fully customizable with sport-specific functions.
THE OUTCOME
A white-label cloud platform that improves the experience of staff, volunteers and members so that everyone can focus on their sport

A complex web application developed using a combination of cutting-edge technologies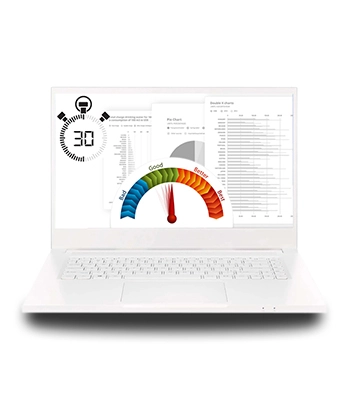 FinTech Company
A complete decision management platform that helps lenders manage workflows fast and regulatory.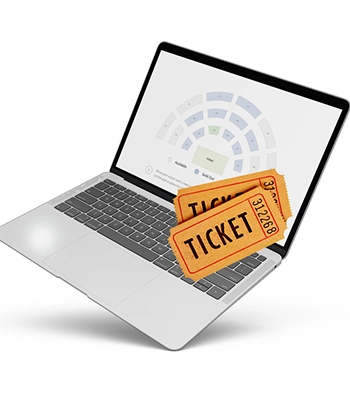 Ticketing and Event Management Company
A complex ticketing platform that rapidly became America's favorite custom Box Office provider.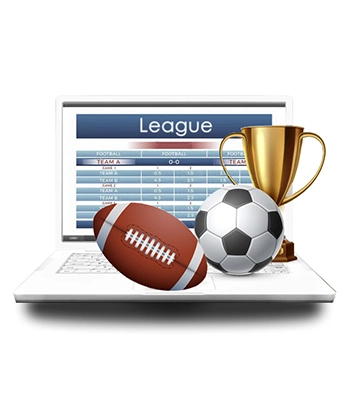 Tech junction of Sport Clubs, Federations and Members
A cloud-based web application that moves federations and clubs from admin-oriented to service-oriented.